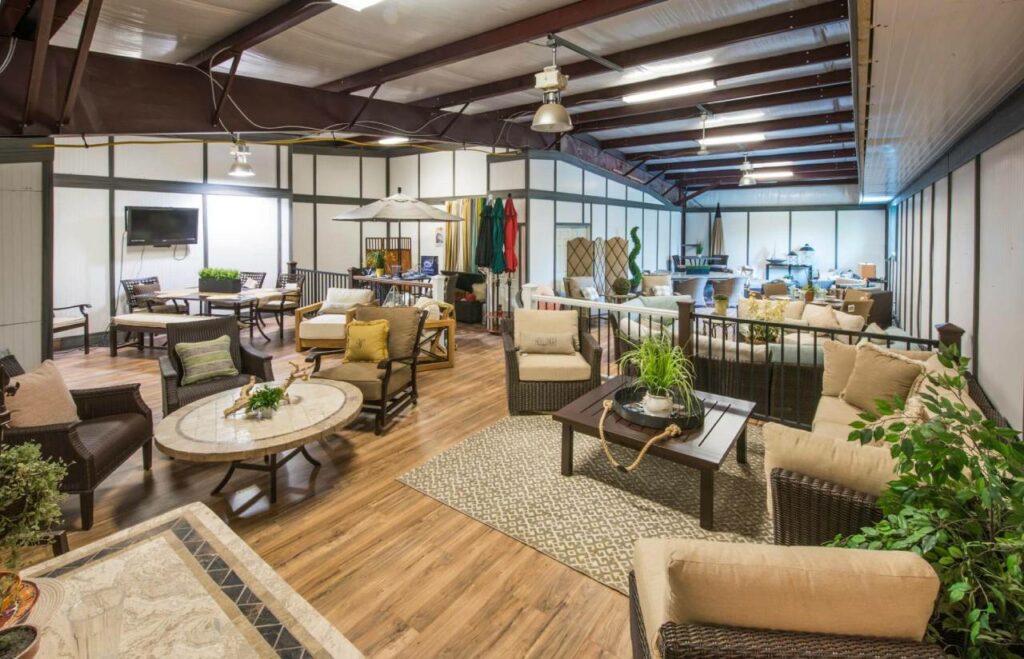 What are the Newest Summer Furniture Trends in 2023?
Summertime is now well underway, but it's not too late to upgrade your summer furniture. Having the right furniture is important when it comes to your outdoor living space. Not only for appearance, but for your comfort as you spend time outside enjoying the nice weather.
Summer Classics Home is one of the top brands for outdoor furniture. They offer handcrafted details and a unique blend of different materials. Their Summer Classics brochure is one of the best catalogues of outdoor furniture that we offer here at Holloway Company.
Summer Classics Outdoor Furniture Trends
Summer Classics outdoor furniture is where luxury meets performance. Not only do they offer unique, innovative, handmade designs, but their pieces are comfortable and built to last.
Holloway Company only carries top-of-the-line brands, and Summer Classics is still right at the top. Let's take a look at some of their trends for this summer.
Aluminum is illuminating this summer
When it comes to both lounging and dining, aluminum pieces are best sellers right now. The Provance Collection is one of the most popular this summer. Some of the top pieces include the Aluminum Chaise and the Aluminum Bench for lounge furniture, and the Aluminum Arm Chair and Aluminum Side Chair for dining furniture.
Provance pieces feature a double lattice work design, and consist of exceptionally weather resistant never-rust cast aluminum. The finishes include both Ancient Earth and Slate Gray. These pieces are as elegant as they are rugged, and are the perfect addition to any patio set.
Also among the top sellers are the aluminum Somerset Collection. The Aluminum Bench for longue and the Aluminum Arm Chair for dining are both top sellers this season. These pieces are a traditional style made of a classic cast-aluminum and they are highly rust-resistant.
There are more aluminum top sellers this summer, since they offer a classical look and a resistant cast. 
Wicker is quicker to sell this summer
Wicker is making a splash in the summer furniture trends this year. The Summer Classics brochure offers a variety of wicker based products that are top summer sellers. For lounging, both the Joanna End Table and the Harris End Table are current top sellers.
These unique hourglass-shaped products are made from the N-dura resin wicker that is both weather and UV-resistant, meaning they won't fade in the sun. These luxury pieces work well with any patio set.
For dining, both the Peninsula Woven Side Chair and the Regent Woven Arm Chair are top summer sellers. These pieces also feature resin wicker, with Peninsula featuring Raffia ultra-realistic resin wicker and the Regent features N-dura. Both pieces featured cushioned seats, offering maximum comfort while dining.
Well there you have it, aluminum and wicker are two of the biggest outdoor furniture trends in 2023. At Holloway Company, we pride ourselves for knowing what products are in, and selling only top-notch quality products. Learn more about us.
Ready to Liven Up Your Outdoor Living Space?
Call us today at 703-634-4426 or fill out our contact form to get started! Whatever dreams you have for your home, when you reach out to Holloway Company, we will work with you to make your visions a reality. Let's transform your outdoor living space into the paradise you deserve with the latest outdoor furniture trends!