In the sea of outdoor furniture sets, how do you choose just one? Moreover, how can you make sure that the one you're choosing is right for your space? Outdoor furniture is a big investment, but one that pays off once you're sitting outside and enjoying the view.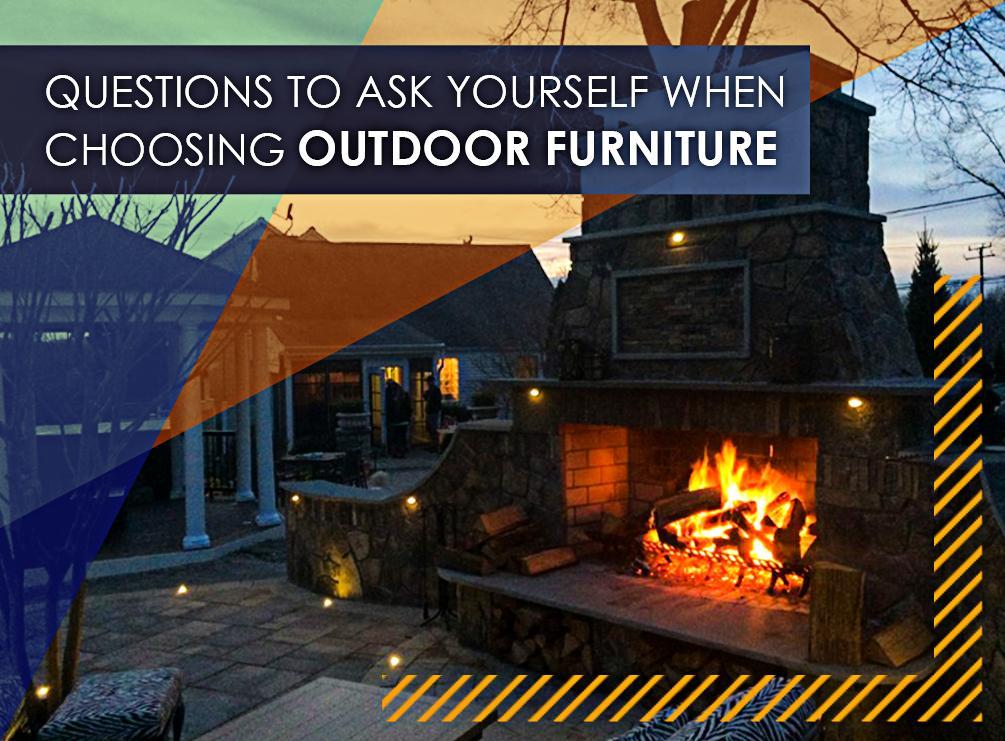 Making the right material and color selections can help you maximize your investment. Focusing on both beauty and durability is a great place to start narrowing down your options. If you're still at a loss, Holloway Company suggests asking yourself these three questions:
How Will You be Using Your Outdoor Space?
What's the main purpose of your outdoor space? Will it be for big dinner parties or cozy dinners with the family? Maybe it's for your private sanctuary where you can relax after a long day. When you have decided on the main goal of the space, start thinking of furniture that can improve the experience you have in mind. For instance, fire pits are perfect for spaces that will be used for gathering and socializing. They create an eye-catching feature and double as a conversation starter or a place to gather.
What Furniture Lines Complement Each Other?
Choosing complementary furniture is essential to create a harmonious-looking space. The problem is our choices often become too uniform. You can avoid this by consulting our professionals at Holloway Company. We can offer you excellent pairings that work well in any setting. Our Trex® Outdoor Furniture™ sets, in particular, provide you with excellent versatility. You can pair their earthy Parsons Harvest table with modern Cube dining chairs for an eclectic and comfortable vibe.
You also don't have to keep furniture on the deck alone. You can place some bright chairs out in the lawn to add seating space and contrast the greenery. Meanwhile, a bench can be used as an extra seat at the dining table or a divider between your yard and patio.
What Do You Want To See?
You can address your wants after you've determined the needs of the space. Adding hot tubs, for example, may be the last feature that your outdoor oasis needs. If your family enjoys outdoor dining, an outdoor kitchen with a quality grill can make your meals more special. You can consult your family for suggestions on the features they'd want your outdoor space to have.
For quality furniture and expert design suggestions, look no further than Holloway Company. Our professional team can help you select the best furniture pieces for maximum beauty and efficiency. We serve Leesburg, Sterling, and nearby VA areas. To learn more about our outdoor furniture selection, call us at (703) 634-4426. You can also request a free estimate and design.