Let's Make Your Home and Backyard Dreams a Reality
Your trusted partner in outdoor living excellence.
Elevate Your Outdoor Living Space with Our Innovative Design Solutions
We're here to guide you every step of the way.
Experience the Ultimate Home Makeover With Our Contracting Design Services
Turning Dreams into Backyards Since 1993
Making your dreams a reality by integrating your vision with our 30+ years of experience and expertise. From concept to completion, it is our mission to use the best products and skilled craftsmen to create inviting, well-designed, built and furnished outdoor living areas, all while developing a reputation of excellence to earn the repeat business and referrals from our clients.
Don't just take our word for it. See why our customers love and recommend us!
The results they produced exceeded my expectations
Holloway Company completed an elevated deck renovation project for me last month, and I couldn't be happier with the results. I have had no issues, and I am just as pleased now as I was the day the job was finished.
My wife and I hired Holloway to install a patio for us. They did an amazing job! From the initial design process, to the work, and the finished product we could not have been happier. The gentlemen doing the work were pleasant and explained the process as well as answered any questions we had.
Holloway delivers truly superior quality
They took our concept – literally an idea – and transformed the vision into a fully functional and beautiful three-season room. Their attention to detail – from all hidden hardware to screws with plugs in every fascia to mitre cuts of precision, we couldn't be more pleased with the outcome. Highly recommend!
We can't say enough good things about our experience
Holloway Co. did an excellent job completing our stairs, patio and under porch enclosure this summer. We began planning our project in April and received multiple quotes from various vendors. Holloway Co. was one of the last we contacted but surprised us with an easy planning process and a great design.
Get Inspired With Our Backyard and Patio Transformations
Find everything you need to elevate and enjoy your backyard living space.
Imagine unwinding and relaxing in your very own hot tub, surrounded by lush greenery, beautiful flowers, and the soothing sound
Read More »
Are you ready to turn your backyard into a stunning oasis? Picture yourself lounging in a relaxing hot tub or
Read More »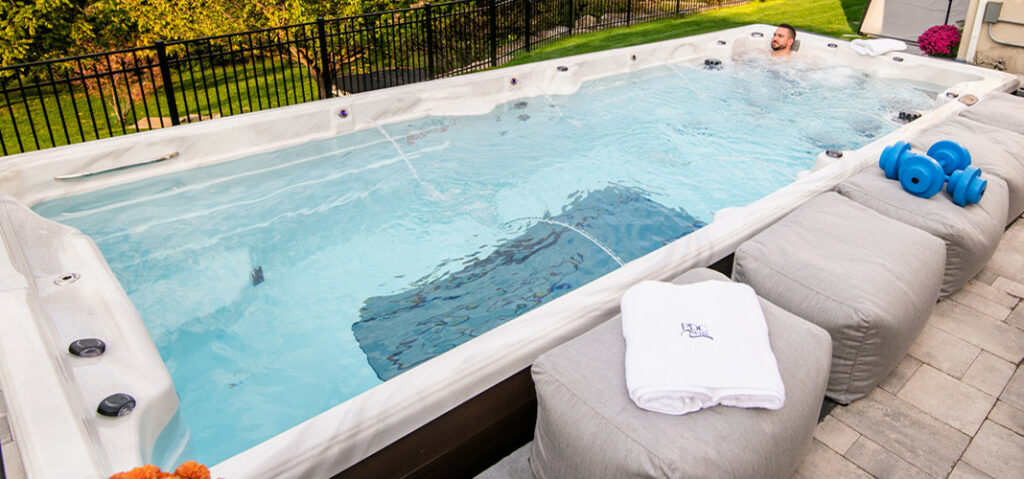 Are you ready to turn your backyard into a personal oasis where you can unwind and recharge after a long
Read More »
Create Your Dream Backyard Today