Your outdoor furniture takes more punishment and weather-related abuse than any other in your home. Whether it's braving a blizzard or getting soaked in the rain, it's are bound to take a beating. That's why it's important to give your outdoor furniture occasional care and maintenance. Holloway Company shares expert tips to help make your favorite outdoor items last longer: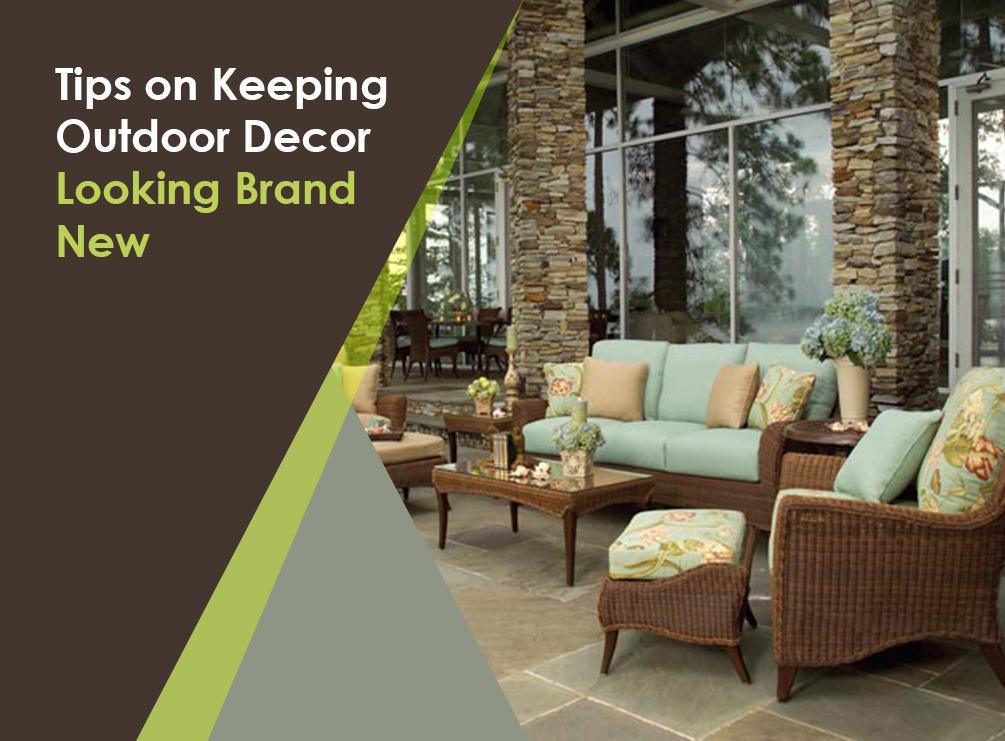 Cushions
While today's outdoor fabrics are already extremely durable, constant contact with dirt can dull even the toughest materials. Fortunately, they can be easily cleaned with a soft bristle brush and diluted mild detergent. Dust off any excess surface dirt first then apply the cleaning solution. Afterward, rinse thoroughly to remove all traces of soap, and let the material dry.
Metal
Metal garden furniture is a popular choice for homeowners because, like fire pits, it adds rustic appeal that complements nature well. Such furniture is usually coated with a protective finish, making it impervious to the elements. The problem, however, is that with prolonged exposure, this coating eventually wears away. To keep your metal furniture in excellent shape, carefully inspect it every spring. If you see any signs of bubbling varnish or rust damage, simply use sandpaper to clean the affected area and apply a new coat of paint or varnish.
Wicker
Take time to inspect your wicker furniture. If it's still in great condition, all you need is a quick vacuuming and wipe-down with a mild detergent solution. For more stubborn grime, dip a bristle brush in the same solution and scrub it off. Is your wicker drying out and splitting? Mist it with a garden hose and allow to dry in a shaded area. Don't do this more than twice a year, though, as it can weaken the glue joints.
Teak
Mildew on teak furniture is caused by dirt and grime, so to preserve its appearance, use a bristle brush to thoroughly scrub its surface with a detergent solution. By doing this once a year, you can keep your teak mildew-free. You can also oil it occasionally to maintain its buttery gold color and keep its grain from cracking. Avoid doing this often, however, as increasing its moisture content increases its risk of mildew growth.
Keep your outdoor living space as attractive and inviting as when it was first built, by turning to Holloway Company. We can also offer you other exterior additions like decks, hot tubs and porches. Call us today at (703) 634-4426 to request a free design and estimate. We serve Leesburg, Sterling and nearby VA areas.