Winter is officially over and spring is officially here. The warmer weather means you have many more opportunities to spend time outside. If you have a porch, deck, or patio, you can easily create a remarkable outdoor entertainment area with just a few modifications.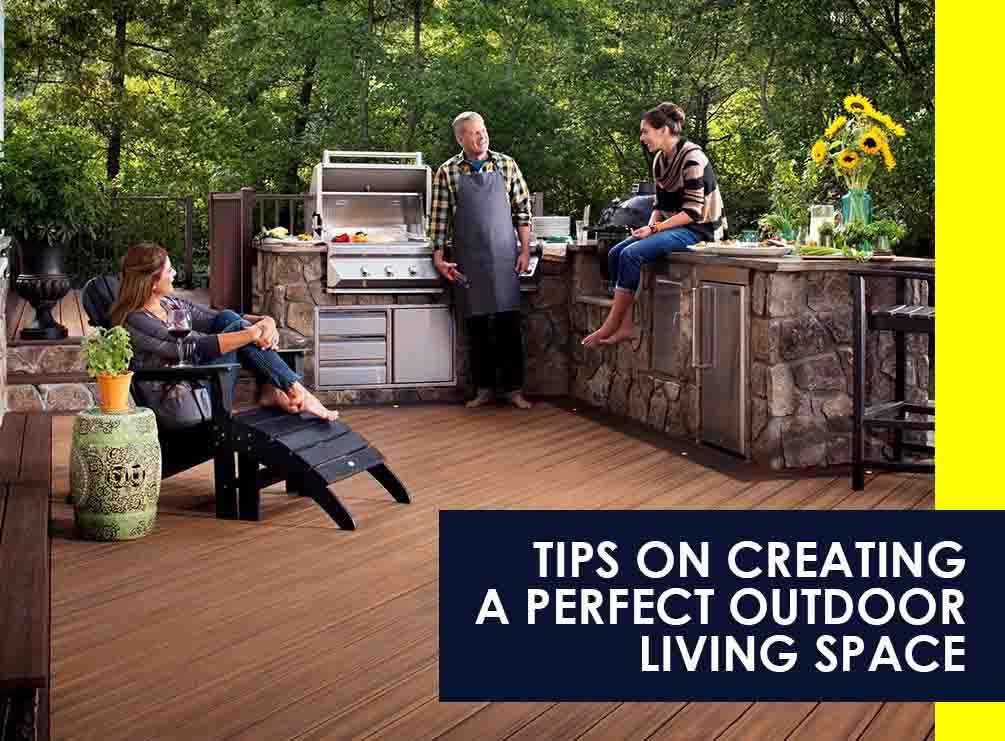 Whether you want to enhance your outdoor design or keep it simple, Holloway Company can lend a hand. We provide and install a wide array of exterior components, such as decks, porches, and various outdoor furniture. Our team can help prepare your spaces for the fun times to come this season. Here are a few outdoor ideas to upgrade your own exterior this spring:
Bring the Indoors Out – An effective outdoor design gives the message that you're establishing a bridge between your interior and exterior areas, ultimately expanding your living spaces. You can bring all the coziness of your interior onto your patio by including wood furnishings, fluffy couches, artwork, and plush fabrics in the design.

Incorporate a Fire Pit – You can add flair and character to your outdoor space by installing a fire pit. It can serve as a focal point that encourages relaxation and conversation, especially if you're hosting dinner parties with friends and family members. Today, there are many creative fire pits that can suit particular personalities. Our specialists can help you find one that best fits your home's needs.

Play with Lighting – The right lighting can spruce up your exterior at night, making it look warmer and more inviting. You can use string lights to establish a soft and subtle atmosphere for intimate dinners or go into party mode with colorful light bulbs. For even better results, invest in a speaker system to blend your lighting with the right background music.

Add an Outdoor Swim Spa – Enhance your outdoor relaxation by adding personal hot tubs or a swim spa to your patio area. Apart from offering therapeutic bliss, these features can improve family bonding without requiring you to leave the privacy of your own backyard.
If you need help designing the perfect outdoor space for your family, you can always count on Holloway Company. We have over 25 years of experience improving lifestyle and function through our topnotch products and services. Our service areas include Leesburg, Sterling, and other communities around VA.
To get a FREE consultation, call us today at (703) 634-4426 or complete our form. We'll be ready to assist you.