Holloway™ Company can offer a variety of outdoor furniture in Leesburg, VA, that can make your outdoor living space comfortable and beautiful. We have partnerships with top manufacturers, so we can offer any kind of furniture you need. Our selection includes couches, dining sets, shades, side tables, benches, coffee tables and more. Each of these items feature first-class material. Here are a few tips on choosing the right material for your outdoor furniture: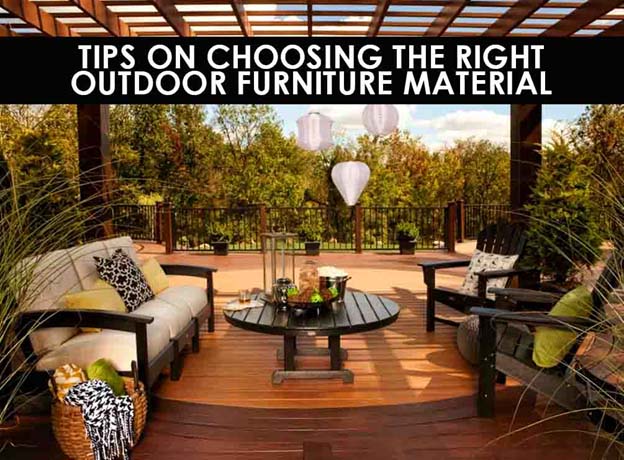 Consider aesthetics – Look for materials that complement each other or help you achieve your design goals. One thing you can try is using one material predominantly while using the other material as a highlight. Teak, for instance, is the top wood option for outdoor furniture. Its unique properties make it look more beautiful as it ages. If you have a teak sofa, then for contrast, you can use a wrought iron table.
Look for Durability – Areas like outdoor kitchens in Aldie, VA, require quality furniture. It needs to be more durable and long-lasting than your indoor furniture because they need to withstand the elements. Good materials include teak, stainless steel, and aluminum. It's also important to invest in high-quality outdoor fabrics. Our first-class furniture features beautiful fabrics that stay vibrant through the years. They are also easy to clean and maintain.
Choose Quality – Furniture quality is all about details. That's why we've partnered with top manufacturers. For instance, Gloster uses the finest plantation teak. This teak has a beautiful buffed sheen and with high natural oil content. They then manufacture their furniture by hand. Their tradition of craftsmanship imbues their furniture with fine details that you cannot wind in mass produced furniture.
Follow these tips and you can quickly find the right material for your needs. During our initial consultation, all you need to do is tell us what qualities you're looking for and we'll recommend the best product for your home. Holloway Company is the leading choice for outdoor living and landscaping in Leesburg, VA. We have over two decades of experience and we have the Angie's List Super Service Award. You can rely on us. Call us at (703) 634-4426 to learn more about our outdoor furniture. You can also get a free estimate and design.