Your deck is an excellent spot to unwind and escape the availability and fast pace of a busy life. It's a place to have fun and to cook and share delicious meals with your friends and family. Holloway™ Company is the leading expert in decks in Ashburn, VA. We offer the full range of deck remodeling services, as well as outdoor furniture and appliances. Learn about our grills and outdoor speakers here: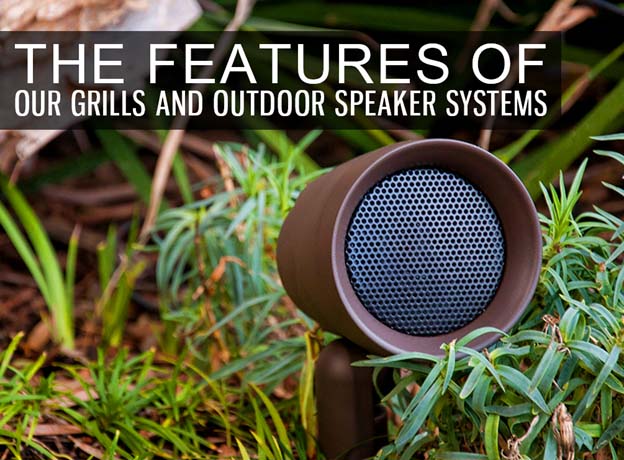 Grills
Stylish outdoor kitchens are the newest trend in entertaining your guests. That's why choosing the right grill and accessories is important. We can provide highly engineered grilling systems for your home from several leading manufacturers. These include Twin Eagles, Delta Heat, Lynx, Alfresco, and Primo®. As an example, we'll discuss the unique benefits of our Primo® ceramic grill.
Primo is a wonderful addition to your deck or patio in Ashburn, VA. Their patented oval design delivers the highest efficiency and cooking flexibility compared with any other ceramic grill. You can get two-zone indirect and direct simultaneous cooking on each side of this grill. For instance, you can roast vegetables on the indirect side and grill steaks on the direct side. The oval shape also accommodates more food. Its ceramic shell also helps the food retain its natural moisture.
Outdoor Speakers
We can install Sonance Landscape Series speakers for your deck and backyard. These speakers provide immersive sound that disappears into its surroundings. It is a scalable outdoor speaker system that delivers outstanding sound quality and perfectly even coverage. Yards can experience perfectly balanced sound thanks to satellite speakers and buried subwoofers around the perimeter. Sonance speakers also feature an all-weather design that ensures years of service. They will also virtually disappear into the surroundings.
Our grills and outdoor speakers can transform your deck into a wonderful outdoor living space. Holloway Company is your one-stop shop when it comes to enhancing your deck. We can provide deck remodeling, outdoor structures, patios, walkways, pools, hot tubs, and stone walls in Great Falls, VA. We have decades of experience and we can make your outdoor living space dreams a reality. Call us at (703) 634-4426 to learn more about our grills and speakers. You can also ask for a free estimate.