Investing in an outdoor kitchen is a great way to enjoy the outdoors while cooking and entertaining. Outdoor kitchens can be anything from a simple cooking area to a more elaborate structure that includes features normally found in an indoor kitchen. The good thing about this addition is that you can include any feature you want, just make sure you have these four essential components: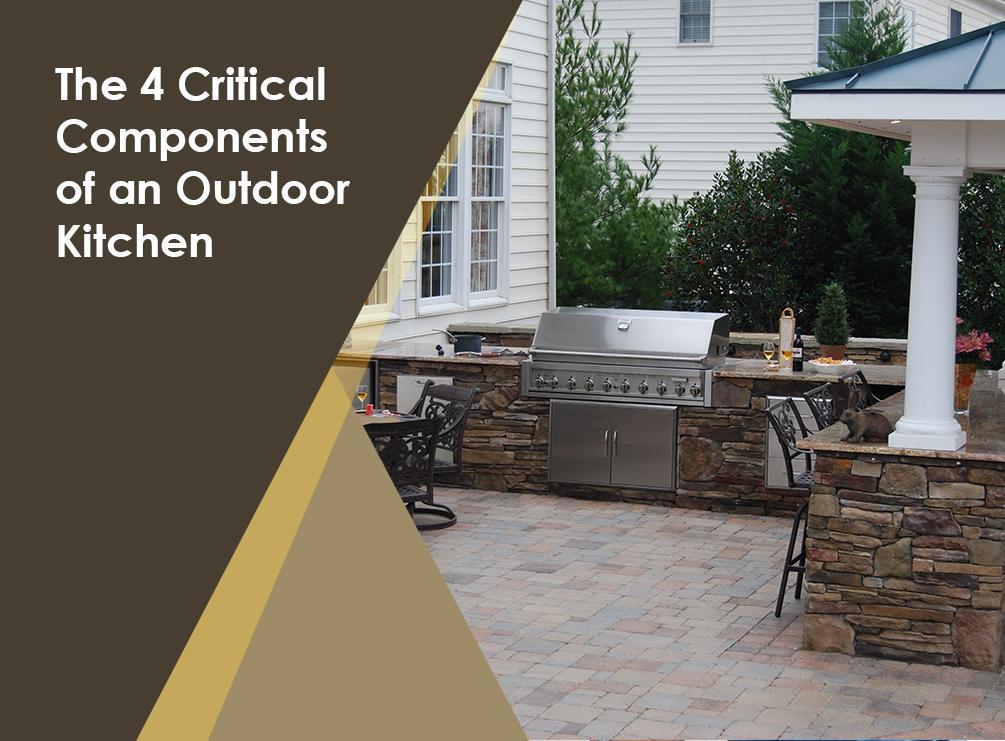 Ample Dining Space. The main idea behind outdoor kitchens is to make dining more enjoyable by incorporating nature into the experience. This won't be possible, however, if you lack the space to accommodate your guests. Make sure you have plenty of room and several comfortable seating areas where people can enjoy their meals.
Durable Appliances. As the space is outdoors, you'll need to invest in tougher appliances and furniture compared to the ones you use indoors. You can consult our expert team at Holloway Company for outdoor furniture suggestions that are both beautiful and durable. Even small features like drawers and hardware need careful consideration.
Proper Storage. Similar to indoor kitchens, your outdoor kitchen requires enough storage space for all your everyday essentials. After all, you don't want to find yourself running back into the house for some supplies while you're in the middle of entertaining. We recommend investing in several sturdy cabinets and a kegerator to store food and drinks in.
Quality Grill. An excellent grill is the centerpiece of your outdoor kitchen. As such, you want to invest in a high-quality unit that can withstand exposure to the weather and the rigors of frequent use. You can also consider adding a sear zone and rotisserie for the ultimate grilling experience. As the top design-build company, we can help you choose a unit that suits your style and needs.
Turn to Holloway Company for all your exterior home improvement needs. We have a wide range of services that can boost your home's curb appeal, function and value. Call us at (703) 634-4426 to learn more. You can also request a free estimate and design. We serve Reston, Great Falls, Sterling and the surrounding VA areas.