Elevate Your Outdoor Cooking Game
Twin Eagles is a premium label of outdoor kitchen appliances and grills that prioritize crafting exceptional products with remarkable performance and design. Their focus on quality components, inventive features, and superb artistry ensures that Twin Eagles grills provide long-lasting and unparalleled grilling experiences. Regardless of whether you're a seasoned chef or a passionate home cook, Twin Eagles provides a variety of grills and accessories to meet your requirements and enhance your outdoor cooking skills.
Explore Twin Eagles Products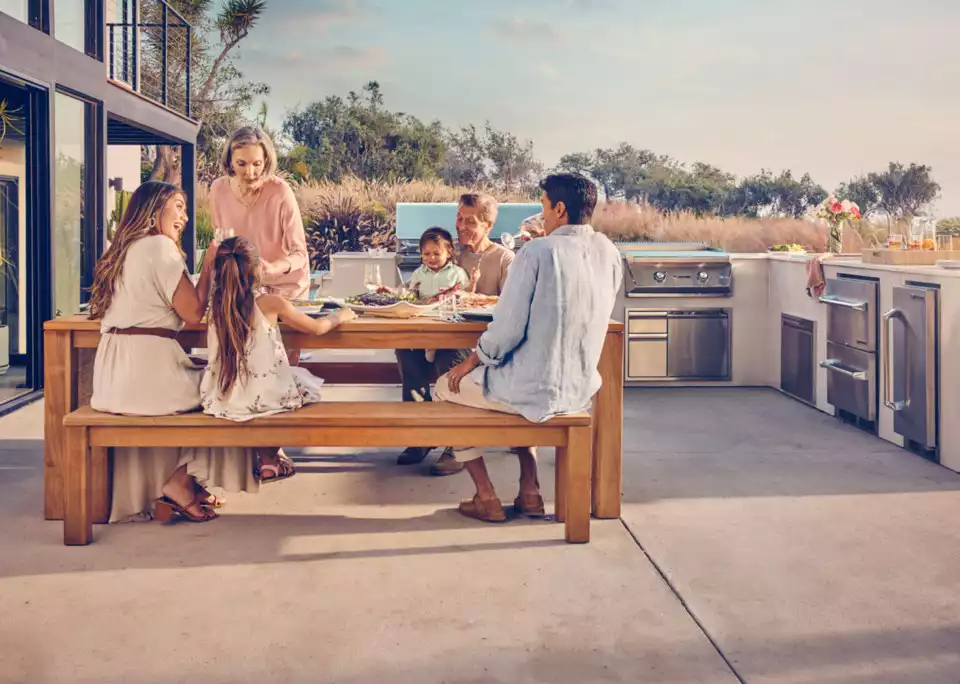 Our grills represent the pinnacle of grilling perfection, blending exceptional functionality with culinary mastery. With their stylish and polished appearance, our grills feature a cutting-edge five-part system that expertly harmonizes to produce an unparalleled grilling experience.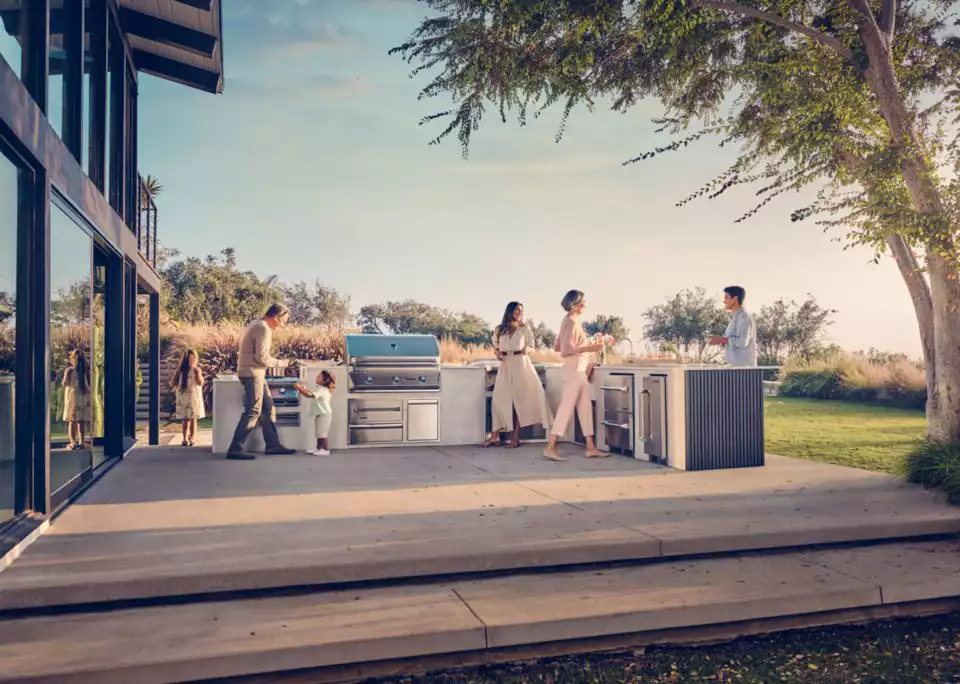 Built-In Cooking Accessories
At our core, we believe that outdoor cooking should have no limits. That's why we provide a complete outdoor kitchen solution that includes not only top-of-the-line grills but also a variety of premium accessories that enable you to cook a wide range of dishes, including pizza, pancakes, and beyond.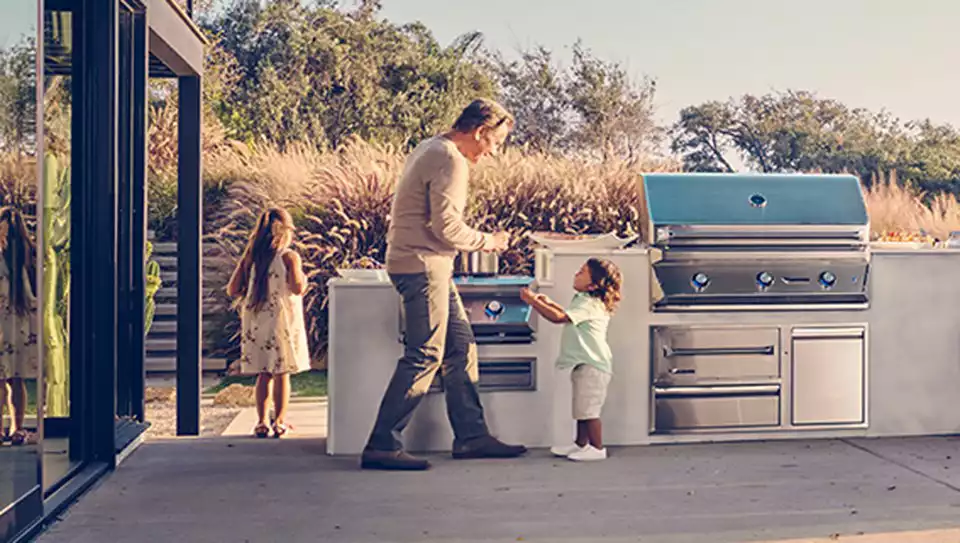 Our outdoor kitchen equipment is complemented by our built-in access doors and storage drawers, which are crafted with polished accents, sleek finishes, and geometric details to match seamlessly with the overall design. These access doors and storage drawers are constructed with high-quality stainless steel for added durability and longevity, and they easily slide into place for convenient use.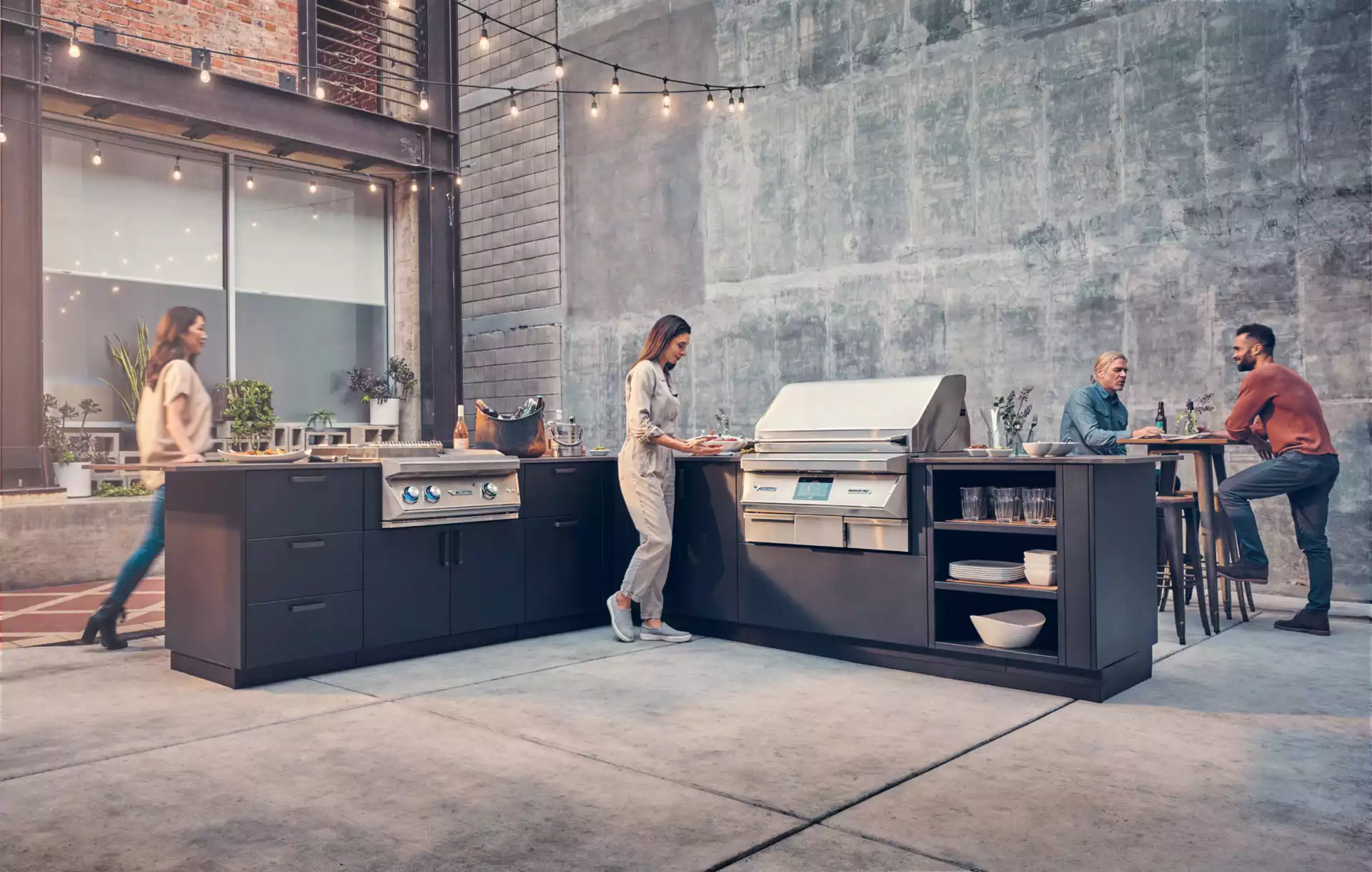 To truly elevate your outdoor entertaining game, you need more than just a grill. We understand the importance of having cold drinks and ice readily available, which is why we offer all the essential components for creating a fully-stocked outdoor bar. From refrigeration to ice makers, we've got everything you need to make your backyard bar a reality.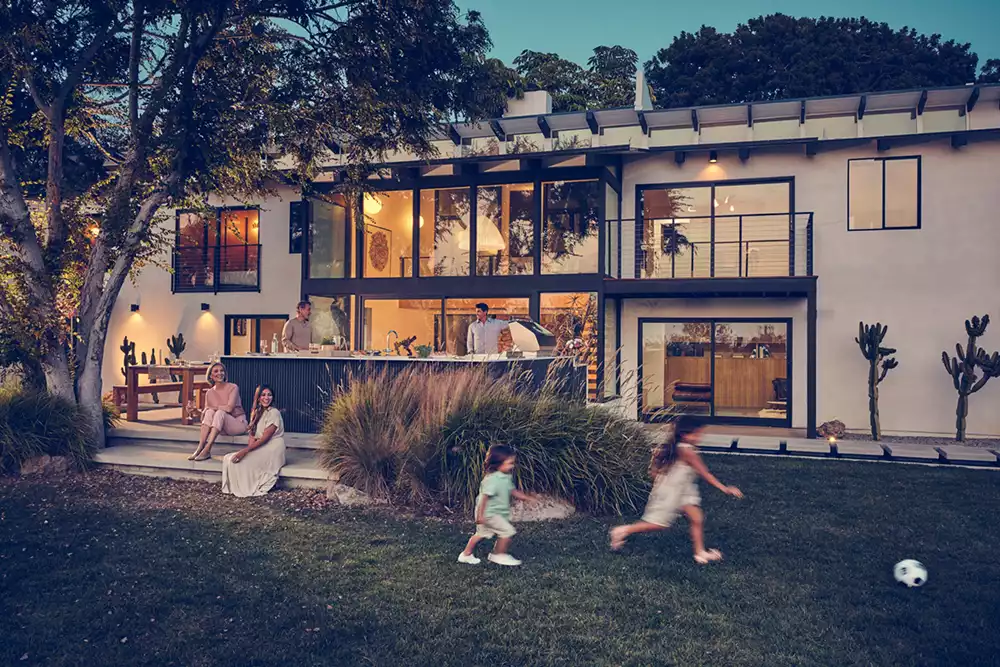 Our outdoor heaters are an excellent solution to extend the time you can entertain guests in the evening or during the year when the temperature drops, bringing warmth and coziness to your indoor or outdoor space. These heaters have a great capacity to spread the heat, making them a perfect option for coastal regions and well-suited for outdoor entertainment on your backyard, patio, or deck.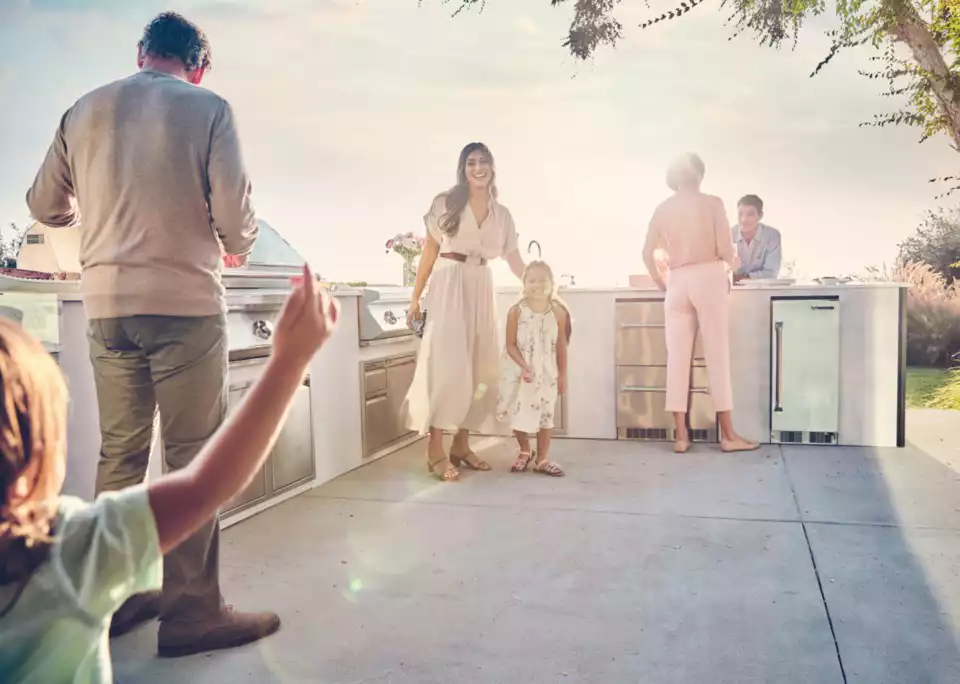 We enjoy discovering functional products that can elevate your outdoor kitchen or bring some enchantment to your yard, and we're continually searching for fresh finds. If you have any suggestions, feel free to let us know so we can expand our collection of delightful extras.
Get in touch with our team of home and backyard improvement specialists. We're here to make your house a home with trusted products, services and more!