Summer won't last forever, so it's important to take advantage of its warm days for as long as you can. Revamping your outdoor living space allows you to do just that. Contrary to the beliefs of many homeowners, an outdoor living area is so much more than just a patio. As an extension of your home, it affects its beauty and function. Holloway Company offers Summer Classics®, a line of high-quality outdoor furniture, that can help you bring out your outdoor space's full potential. Here are our top picks: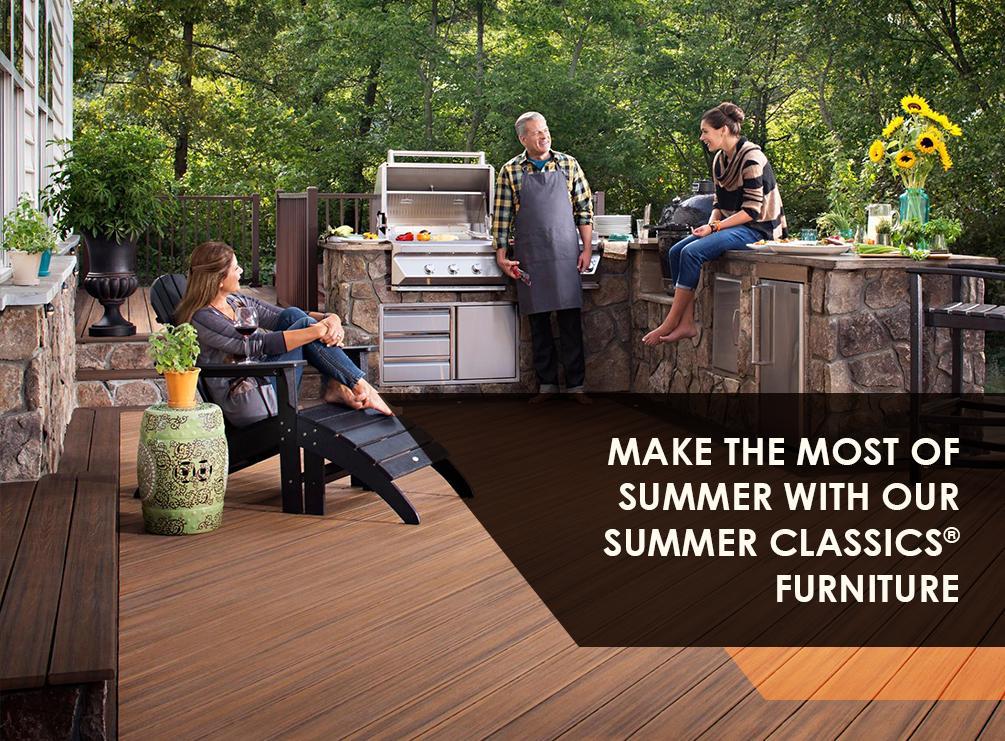 A Cozy Fire Pit
A strategically placed fire pit adds instant flair and character to your outdoor space. It serves as a focal point that can encourage relaxation and conversation, especially during dinner parties. It also has a rustic charm that adds to your home's appeal. Holloway Company offers a range of creative fire pits that will suit your personality. If you're unsure of which one to get, our specialists can help you choose one that satisfies your home's needs.
Comfortable and Stylish Seating
Comfortable seating is important when it comes to outdoor spaces. After all, no one can fully enjoy the outdoors if they're standing uncomfortably in the heat. Investing in quality furniture and seating is essential to creating a space where your family and friends will want to stay and gather. Whether the space calls for a sofa, a sectional, or all of the above, choosing pieces made of good materials is key to creating a beautiful and functional outdoor space.
When it comes to outdoor furniture, Summer Classics' craftsmanship is unparalleled. Their durable pieces are made of aluminum and resin wicker that can withstand the harsh elements and provide a versatile look that can fit with most styles. Additionally, most of their seating pieces are fully customizable, ensuring that you are getting the furniture that's tailored to your needed level of comfort. They also offer different kinds of dining and coffee tables to complement their chairs.
A Luxurious Outdoor Swim Spa
A personal hot tub or swim spa in your patio area can greatly enhance your outdoor relaxation. Imagine going home after a particularly tiring day and soaking in a luxurious tub. Aside from the therapeutic bliss it offers, a family-sized tub improves your family bonding in the privacy of your backyard.
Our top-of-the-line PDC Spas hot tubs are offered in three series, each one with specific features and benefits to cater to different family's needs. Our experts at Holloway Company can help you choose a tub that fits right in your budget.
Thinking of updating your outdoor living space? Look no further than Holloway Company. We serve Leesburg, Sterling, and nearby VA areas. To learn more about our different outdoor furniture, call us today at (703) 634-4426. You can also request a free estimate.