Investing in the right patio furniture can significantly increase the function of your outdoor living spaces. Your basic patio can be transformed into an ideal dining destination if you have the right outdoor furniture. With the number of options available on the market, however, how can you choose the best ones for your home? Holloway Company, your expert remodeling contractor, shares some tips to help you.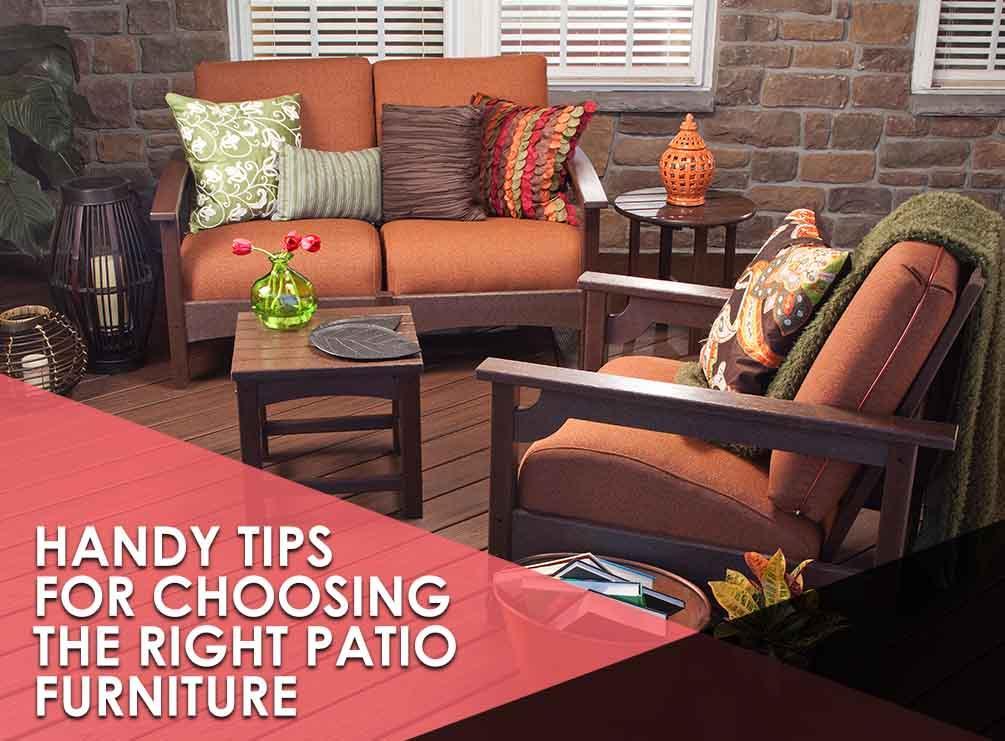 Make a List
To avoid unnecessary spending, you should first have a clear idea of how you'd like the space to function. Would you be using it as a dining area or as place to host parties and entertain guests? Make a list of the things you'd like to do in your outdoor space. You can use this as a guide to determine the type of furniture you would need.
Holloway Company offers a range of outdoor furniture that can transform your patio into anything you want. We make sure to offer only the best quality products to ensure that you can enjoy your patio for years to come.
Go for Low-Maintenance
A patio is the perfect project to invest in when you want to expand your outdoor living space. Benefits aside, it can be hard to maintain its beauty and condition since it's more exposed to the weather. Avoid the hassles of constant maintenance and choose easy-care patio furniture. Metal, cedar, and wicker furniture are great choices for their excellent weather resistance.
Experiment with Color
Being outdoors doesn't mean you have to be limited to the earthy tones of wood, the neutral shades of wicker, or the gleam of metal pieces. Complement the lush surroundings with colorful furniture. Alternatively, you can make a statement without overdoing it by picking bold colors for cushions and other accent pieces.
Invest in Quality Pieces
No one wants to invest in something only to have to replace it a few months later. Keep quality in mind when choosing your patio furniture. Plastic resin tables and chairs look great, but will eventually lose their vibrant color. Before making any big purchases, consult our experts at Holloway Company for materials that can maintain their appearance for years. You can also choose from the brands that we carry, as you can be sure of their quality and longevity. We can suggest different patio pieces that work well together to help you create a beautiful and lasting outdoor space.
Turn to Holloway Company for quality outdoor furniture. We carry offer some of the best brands in the business including Trex® Outdoor Furniture™ and Kingsley-Bate™. We serve Leesburg, Great Falls, Ashburn, and nearby VA areas. Call us at (703) 634-4426 to learn more about our products and services.