Weatherproof Screens for Outdoors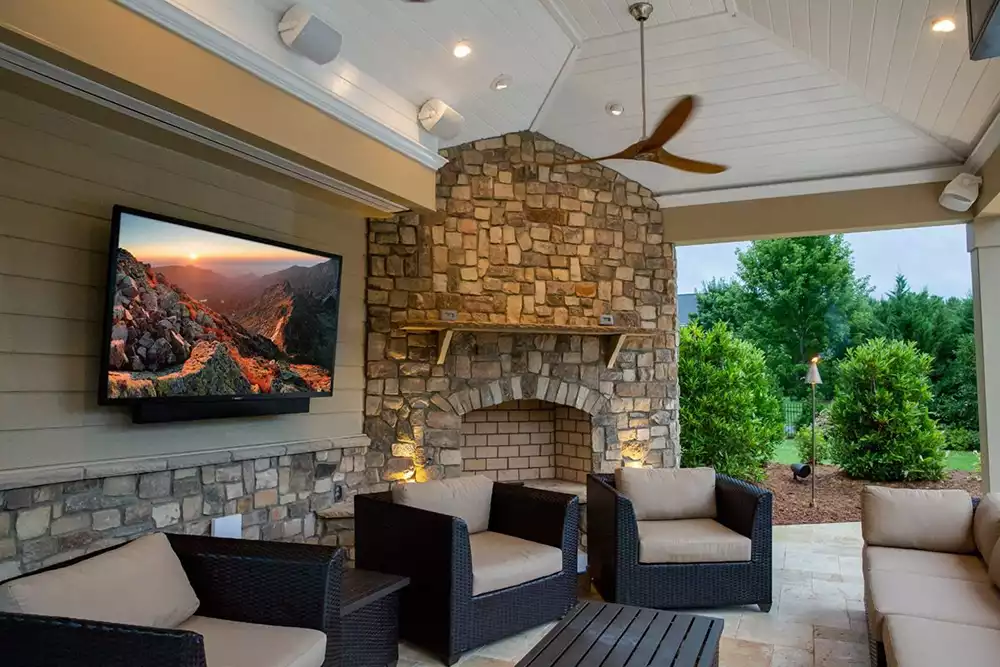 Create Your Own Outdoor Cinema
Outdoor televisions make for an ideal addition to any outdoor entertainment area. They are specifically designed to endure severe weather conditions and are perfect for patios, decks, and poolside areas. You can choose from a variety of sizes and features to suit your preferences and requirements. Outdoor TVs provide exceptional picture quality and sound, ensuring that you can enjoy your favorite movies and shows in the open air. They also come equipped with features such as weatherproofing, glare reduction, and built-in speakers, which enhance the overall outdoor viewing experience.
YOLO TVs cater to individuals who embrace life to the fullest. These LED televisions are meant for outdoor usage and incorporate state-of-the-art technology utilized in renowned sports and entertainment arenas. They are bigger and brighter than other outdoor televisions, with a size range spanning from 117″ to 317″. Suitable for both residential and commercial settings, YOLO TVs are constructed to endure with the most exceptional waterproof TV rating in the industry.
Get in touch with our team of home and backyard improvement specialists. We're here to make your house a home with trusted products, services and more!