The railing you choose can dramatically affect the look and style of your deck. Improve your outdoor space's appeal by selecting a railing that matches your home's style. Holloway Company, the trusted expert on decks, shares some designs you can try: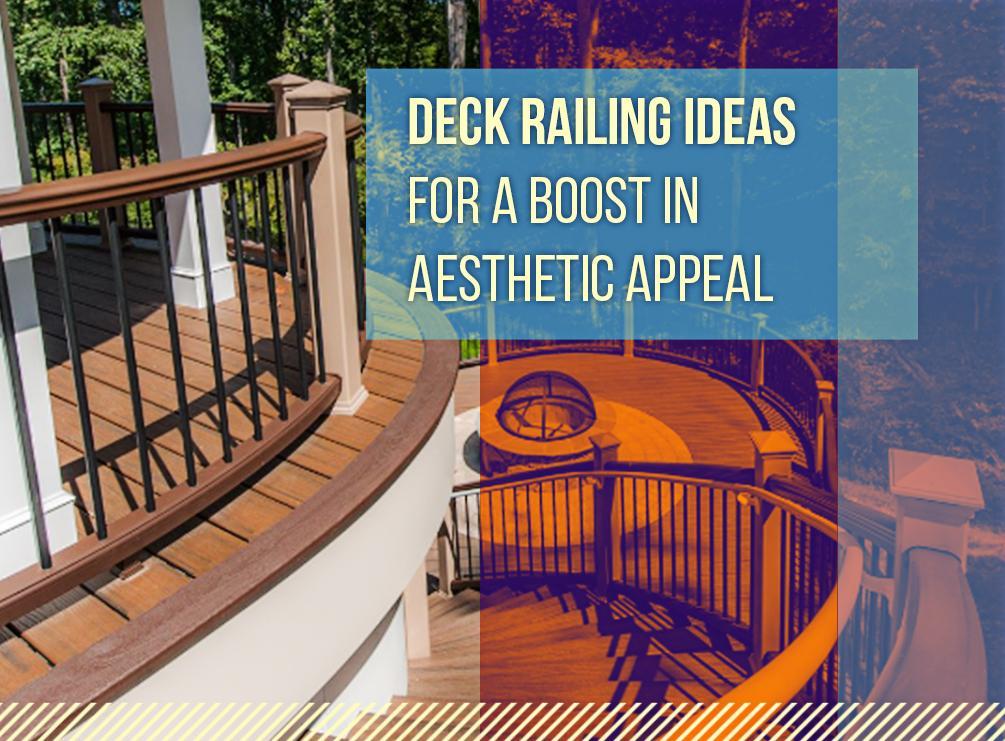 The Minimalist
A minimalist railing with slim components is a great choice for homeowners who want attractive rails in a no-nonsense way. This allows the your home's exterior elements, like the trim and windows, to stand out. When working with slender parts, be sure to choose metal instead of vinyl for both beauty and durability.
A Private Affair
Decks are usually open areas, but for homeowners who want to add some privacy to theirs, here's an attractive solution: lattice panels. These panels have a homemade and rustic feel that adds to the charm of your deck. Additionally, you can improve the overall effect by adding a slender overhead structure. Paint these in white, with the top capped in a sturdy composite, so they can withstand the weather without the need for repainting.
The Uninhibited
If you have a particularly high deck, a sleek cable railing easily eliminates the risk of people falling without inhibiting the view. Combining black and silver components creates a classic yet modern look that beautifully harmonizes with your deck's furnishings.
The Dramatic
Baroque-style arched balusters instantly add a touch of drama to your outdoor space. They are richly ornate with a sense of strength and solidity. For added quality, choose aluminum parts instead of vinyl. These last longer and offer a wider selection for customization.
Holloway Company can help turn your decks into beautiful spaces with our creative deck railing ideas. We have a wide variety of outdoor remodeling services that can boost your home's overall appeal and value. We serve communities in Virginia like Ashburn, Leesburg, Aldie, and the surrounding VA areas. To learn more about our various services, call us today at (703) 634-4426. You can also request a free estimate and design.