Lack of space no longer has to be a hurdle to enjoy al fresco living. As long as you have space, you can turn into a functional and comfortable area with a bit of creativity.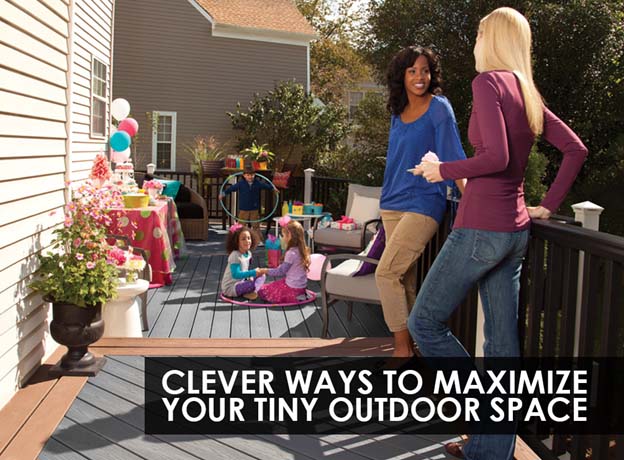 As a leading builder of patios, porches, and decks in Ashburn, VA, Holloway™ Company shares these clever ways to make the most of your tiny outdoor space:
Buy the Right Furniture
You can turn any small area into a cozy spot with comfortable furniture. Depending on your available real estate, pick a set of chairs with a table that can maximize every inch without making you feel cramped.
Put a premium on multifunctional pieces. Foldable furniture lets you transform your tiny space. It also offers flexibility, allowing you to store your collapsible pieces when you need some extra breathing room.
Accessorize Smartly
A small patio in Ashburn, VA, embellished with key accessories would feel and function like a big patio. It's all about streamlining; optimize your floor and wall spaces to display decorative items.
Fill your little outdoor area with patterned furnishings that bear a simplistic color palette. This way, you avoid overpowering a tiny room with overwhelming elements.
If your limited square footage doesn't permit you to have a garden, grow your ornamentals vertically instead. Glam up your modest outdoor space using hanging potted plants.
Let There Be Water
Landscaping and a fountain can tastefully style up your little al fresco area. The water element lends a serene vibe to your outdoor space. The soothing sounds of flowing water can suddenly turn your small spot into an oasis.
Let Holloway Company help build you a lovely outdoor living area. If you need multifunctional furniture, we have it. Should a slow-advancing slope be a problem for your backyard recess, we can build stone walls in Great Falls, VA, to contain it.
Call us now at (703) 634-4426 to schedule your free design consultation at your convenience.