Fall is almost here. With its copper-colored leaves and romantic sidewalks strolls, who wouldn't want to spend their weekends enjoying this wonderful scenery? Simply peeking out your window lets you experience the cooler temperature and changing leaves, but why not indulge in the full experience? Investing in a few timely upgrades can allow you to enjoy fall in the comfort of your own home. Holloway Company, the premier design-build company, shares some projects you can invest in: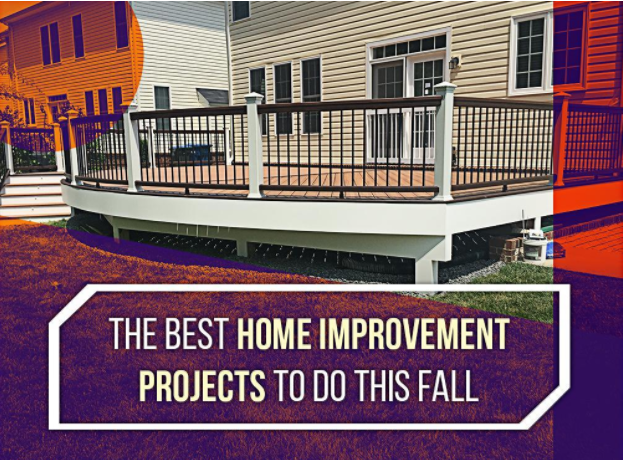 Enhance Your Exterior
Don't let your home fade into the background amidst the rich tones of autumn. If your exterior is still in decent shape, a few cosmetic touch-ups will be enough. For those with chipping paint, however, it's important to turn to professionals. We can provide you with the necessary solutions after a thorough inspection of your exterior.
Refresh Your Deck
There's no sense in having a deck if it's unsightly and unsafe. Check your deck for any signs of damage like splintered wood, faded finishes, and shaky rails. If you notice any of these on your deck, immediately turn to Holloway Company. We'll help you revamp and transform your deck to make full use of its potential. Our quality outdoor kitchens can help you take advantage of the warm fall nights. You can set up a romantic dinner for two or a cozy family gathering.
Upgrade Your Sidewalks And Driveways
Small cracks in your driveway can quickly expand during winter's cold temperatures. These not only diminish your home's curb appeal but they also pose a safety hazard to pedestrians. Fortunately, Holloway Company can help you restore the beauty of your walkway. We offer a wide range of materials like brick, stone, and interlocking pavers to complement any home style.
Holloway Company offers a variety of design-build and exterior remodeling services to improve your home's aesthetic appeal and value. We carry leading outdoor furniture brands like Kingsley-Bate™ and Summer Classics to ensure lasting beauty. To learn more about our various services, call us at (703) 634-4426. You can also request a free estimate and design. We serve Reston, Great Falls, Sterling, and the surrounding areas in VA.