Taking on a home remodeling project can be a daunting process, but there's nothing better than walking through your front doors into a space you love.
Your home is your safe space and the place where you should find the most enjoyment, especially as your family grows and your lifestyle changes.
Some of the many reasons people choose to remodel their home include the need for more space, an updated design, or simply wanting to create their dream home.
Whatever your reason for taking on a home remodeling project, this article has everything you need to get started.
As you read on, you'll discover five vital aspects to consider before beginning your project, six home remodeling ideas, and get a glimpse of what to expect when it comes to how long it takes.
Let's get started.
Considerations Before Beginning Your Home Remodeling Project
Before you begin any home remodeling project, it's vital to move through a few steps to get prepared.
By considering these five factors, you'll have a good understanding of the scope of the project you're taking on and ensure you're fully prepared to begin the work.
Budget
Your budget is perhaps one of the most important factors to consider.
Home remodeling projects aren't cheap, and they can quickly go over budget if things are not properly planned and tracked throughout the process.
This is one of the many reasons people take on one remodeling project at a time, focusing on a singular room or area of their home as opposed to the entire house.
Consider how much you can affordably put into your remodel, and consider where you could make adjustments to stay within budget.
For example, if you're doing a kitchen remodel, you could decide to keep your existing stove and fridge to cut down costs until you can invest in new ones in the future.
Or maybe you create the space for a luxury soaker tub in your new bathroom, but hold off on investing in the high-end bathtub you've had your eye on. At least until you have the extra money to invest in it!
Timeline
Each home remodeling project will have its own unique timeline, with some requiring less time to compete than others.
When deciding when you want to begin your project, you'll want to consider the approximate time it's going to take to complete it before setting your start date.
This is particularly important if you're doing a project that requires nice weather, such as adding an extension onto your home or renovating your backyard.
The last thing you want is trying to rush a remodel project in hopes of having it completed before the ground freezes and the snow arrives.
Goals and Objectives
No matter what project you're taking on, it's important to know exactly what you're working toward.
Not only does this help you create a clear course of action, but it can help you break the remodel down into smaller, more manageable (and affordable) projects if needed.
One of the largest reasons people choose to remodel their homes is to improve functionality.
In fact, that's been shown to be the end goal of 35% of all homeowners taking on a remodeling project.
Some other popular objectives include:
Improving the value of your home
Creating more space for a growing family
Changing the aesthetic of your space
Preparing it for a sale
The list is nearly endless, and knowing what you hope to achieve in the end, can make the entire process more seamless.
Permits and Restrictions
This is especially important if you're doing any remodeling to your backyard space or adding an extension to your home.
Certain structures will require special permits before you begin your project, so it'll be important to consult with your city before finalizing any remodeling plans and beginning work.
Local Professionals
When it comes to renovating your home, considering hiring professionals is a vital step.
Not only are they trained to abide by any building, wiring, or electrical code, but they also help ensure your project stays within budget.
Before beginning your planning, consider the local professionals in your area.
Scour their websites, read their Google reviews, and request quotes from any that provide the services you require and have a solid, reliable reputation.
6 Home Remodeling Ideas For a Beautiful Home
Remodeling your home doesn't have to be done all at once, and many projects are done in stages.
If you're considering renovating your home, here are six rooms that can have a significant impact on your space.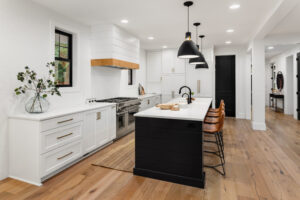 1. Reimagine Your Kitchen
Often, the kitchen is the heart of a home, bringing people together at the end of each day, building bonds, and fostering care.
It also happens to be one of the most significant influences on the value of your home.
While entire kitchen remodels certainly occur, there are various ways you can renovate your kitchen without focusing on every aspect.
Some areas of your kitchen you may want to include in a remodel are:
Adding an island
Installing heated floors
Refurbishing or installing new cabinets
Adding a backsplash
Opening up the space by extending it into another room
Building additional storage space
Updating your countertops
And that's all before you consider updating fixtures or repainting the walls.
When planning a kitchen remodel, consider the space you have to work with, its current layout, and how you can use that to influence any changes you make.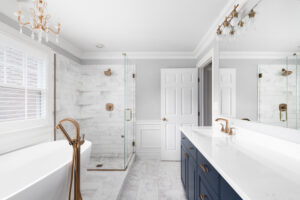 2. Upgrade Your Bathroom
This is another popular remodeling project, not only because it impacts the value of your home but also plays a significant role in your daily routine.
While some bathroom renovations focus on completely changing the space, such as removing bathtub inserts and installing stunning walk-in glass showers, others may focus on smaller aspects such as:
Updating the cabinetry
Adding additional storage
Installing new sinks or vanities
Updating light fixtures
Re-tiling the floor
Whatever your bathroom renovation needs, consider what small factors you may need to include to bring the room together seamlessly.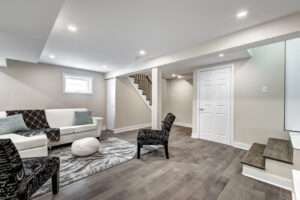 3. Finish Your Basement
In many homes, the basement is either unfinished or often left unused and out of date.
Some may simply be a standard concrete base, framing, and insulation, while others require new carpets and an updated style.
While kitchens and bathrooms are standard spaces with clear expected outcomes, a basement can be used for various reasons, giving you a significant amount of freedom.
Before choosing to take on a basement remodel, consider what you want to use the space for.
Do you want to create an in-law suite that has a full kitchen?
Is there a bathroom, or will you need to include one in your plans?
Will you add a bedroom for your growing kids?
Or, maybe it's simply going to be a play space for your young children to enjoy.
Wherever you decide, you'll need to work alongside a professional to properly plan the layout of the space and ensure all work is kept up to code as you move through the renovation process.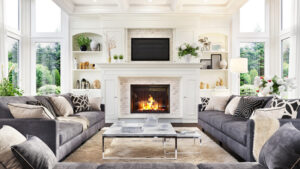 4. Freshen Up Your Living Room
Like your kitchen, this is another space where you bring together the ones you love.
Whether this is the first room guests enter as they walk through your front door or deeper into the home, the aesthetic of this space can set the tone for your house.
Living room renovations are often simpler, taking the form of updating the floors, painting the walls, and investing in new furniture and fixtures.
While these may seem like simple adjustments, they can have a significant influence over your space, so it's important to be clear on what you want to accomplish before beginning this particular renovation.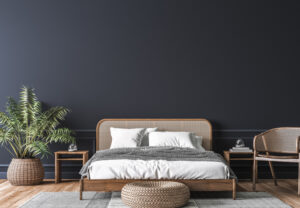 5. Brighten Your Bedroom
Above all, your bedroom is your safe haven in your home.
It's the one place that's wholly yours and should be both comfortable and calming.
Much like living room renovations, bedrooms often don't face as intensive changes as kitchens or basements would.
Most commonly, these changes may include updating the paint, installing plush carpeting, or investing in new furniture for the space.
Some take this remodeling project further by adding walk-in closets or on-suites with luxury showers or bathtubs to create a private oasis.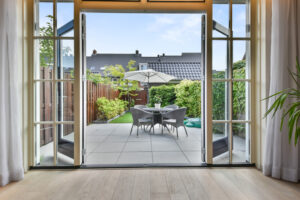 6. Redefine Your Outdoor Space
While this may not be traditionally considered a "home remodel," your outdoor space is a vital aspect of your home.
Whether it's adding a hot tub, installing a pool, or simply building a deck or patio, how you design the space around your home plays a role in your daily enjoyment.
During the planning for a backyard renovation, you'll want to carefully consider all aspects, both in the current plans and in the future, and account for each one.
This will ensure that if your backyard is being completed in stages, you have the space needed as you continue to create an outdoor space you love.
How Long Does a Home Remodeling Project Take?
This is one of the most common questions we get asked each time we begin preparing for a remodel.
The truth is, it varies.
Depending on what kind of remodeling you're doing and the scope of the project, the timeline can range from anywhere between a few weeks to several months.
The more work that's required, the longer it can take.
This is one of the many reasons certain remodels are better done during specific times of the year.
It's also one of the many reasons hiring a professional company to support your remodel is so beneficial.
By working alongside a professional, you'll be able to get a clear timeline after you've explored the scope of work with them.
Home Remodeling Can Bring Your Home Back to Life
Whether you're planning on remodeling your kitchen, bathroom, or completely refinishing your basement, you'll need to do extensive planning to ensure success.
By considering your budget, researching reliable professionals in your area, knowing your main objectives, and developing a thorough plan, your renovation can give your home a renewed sense of comfort.
Home Remodeling Professionals in Northern Virginia
If you're planning a home remodel in the near future and need a team of experts by your side to bring your vision to life, the professionals at Holloway Company are here to help!
With 30 years of experience, we've been reimaging spaces in homes across Northern Virginia for many years and bringing satisfaction to every client.
Contact us today to explore your remodeling options or to request a quote for your upcoming project. We'd love to bring your dreams into reality!