A lovely deck or patio extending from your home offers the perfect place to relax or entertain guests. You don't even have to worry if your outdoor living space needs additional square footage. With these handy tips from your home remodeling experts, Holloway Company, you can maximize the available space of your deck patio and reap its benefits.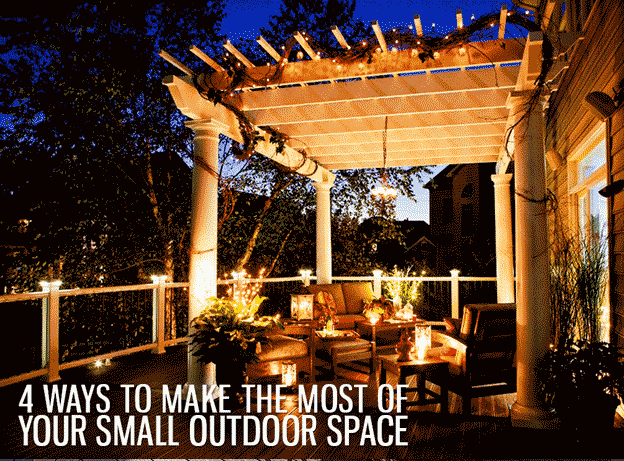 Create a small, cozy space. Making a small space feel cozier is actually easy—and you'll still have enough room to entertain outdoor party visitors. This is possible with the right amount of furniture in your patio in Ashburn, VA. For instance, you can place two chairs in a corner of your patio space. Arrange them in a semi-circle around a small table. This offers your guests with an intimate spot to sit or stand on while enjoying a quiet conversation.
Go for large pillows as extra seating. In addition to deck chairs, you can use floor pillows around a table since they don't eat as much space. Arranging these for additional seating on a small deck provides a more intimate and comfortable look. The fact that they're easy to remove or rearrange is also a definite advantage.
Use an unconventional patio table. Entertaining guests in your small backyard can be tricky if you have a patio table that takes up valuable space. You should consider going for a multi-purpose counter island instead. This allows for easy food prepping and eating. Place it in the middle of your patio and add small bar stools. Holloway Company, your provider of quality decks in Ashburn, VA, can help you with this. We can equip a variety of outdoor kitchen essentials to make entertaining easier and more enjoyable. With our team, we'll design an outdoor kitchen area that will fit your small deck space.
Consider narrow outdoor furniture. For elongated outdoor spaces, you'll need furniture that allows for a smoother flow, while providing cozy seating for guests. Go for narrow outdoor couches that you can arrange across from each other. Just make sure that your choice can match your decking or patio, and your home's fully functional stone walls in Great Falls, VA.
Turn to Holloway Company for your deck and patio needs. With our expert design consultants, we'll help you make the most of your outdoor living spaces. Call us at (703) 634-4426 or fill out our form today for a free estimate.