To make the visible features of your outdoors look more inviting and appealing, consider upgrading your landscape. This will allow you to enhance the look of your space and cover up its negative aspects. Landscaping isn't just beneficial to the aesthetics; it can also help increase the functionality of your property in general.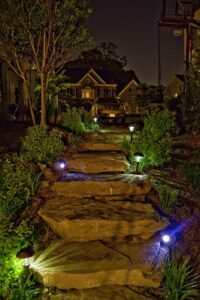 Redesigning your landscape can be tricky. It requires you to combine nature and artificial structure perfectly. To help you plan your landscaping in Leesburg, VA, Holloway Company shares these four handy tips:
1. Create a master plan – Before starting your project, you need a master plan. Sketch the fixed features of your home: your walkways and outdoor furniture in Leesburg, VA, along with other prominent structures. This way, you'll be able to determine the right elements to enhance its look and performance. Afterwards, you can decide on the estimated budget you'll need for the project.
2. Consider the important elements – Think about how your plants can impact vital home systems, like your gutters, water pipes, and heating and cooling systems. Consider how you will place your preferred elements in a way that it wouldn't block the sight of people passing by. In addition, plan the entry to your outdoor and the way you can enjoy the view even from the inside.
3. Figure out the objective of your outdoor space – If you're planning to get a decent space for your guests outdoor, design your landscape accordingly. For instance, adding outdoor kitchens in Aldie, VA, can add a more homey and welcoming vibe.
4. Decide on a color palette and decorations – Decide on a specific color scheme before you purchase materials that fit your landscape. Earthly colors are advisable. Additionally, you can incorporate other decorative elements, such as stone walls, lighting, and ponds, to boost its look.
With these tips, you can already start designing your outdoor space. It would even be better if you add some personal touch to your design. For a more professional treatment for your landscaping, get in touch with Holloway Company. Our services include installation of patios and decks, ponds, lighting, and flora and foliage arrangements. For more information about our services, call us at (703) 996-8099 or visit our showroom today.