After the long, chilly winter, we are all eager to get outdoors, soak in the sun, and enjoy beautiful colors of spring. This is the perfect time to invite friends and family over for a fabulous get-together. Before throwing your spring party, however, it's important to reassess your outdoor entertaining areas.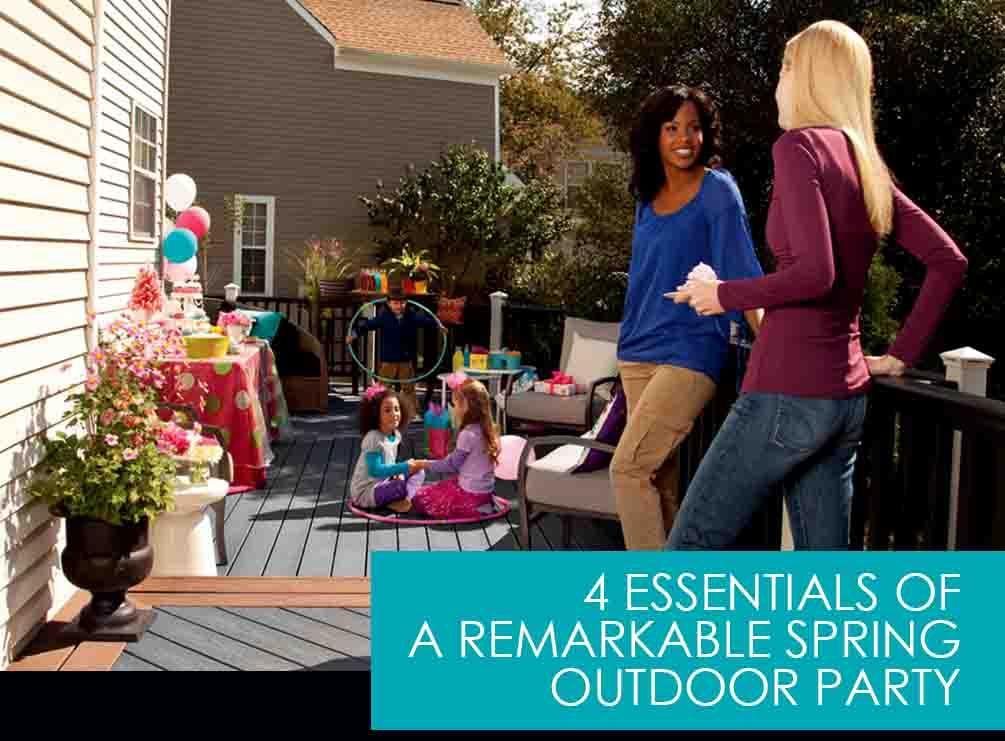 Whether you're planning a simple dinner on the patio or an extravagant pool party, Holloway Company can help. As a trusted local design-build company, we can help you plan your outdoor party without hassle. Let us discuss four elements that will transform your outdoor areas from bland to grand.
Decking – Celebrate the start of the new season by hosting a dinner party. A custom deck from Holloway Company can help you set up your space, depending on your specific needs. Made of composite materials, they can be built in creative shapes and sizes that will suit any type of activity. They are low maintenance, which means you don't need to paint or seal them frequently to preserve their looks.

Outdoor Kitchen and Grill – Who doesn't love barbeque parties in the afternoon? Spruce up your party experience by adding outdoor kitchens and a grill to your patio. With these elements, you can make your outdoor dining experience even more enjoyable. The grill, for instance, can serve as the centerpiece of your kitchen. Appliances such as ice makers and bar stations are also ideal to make your areas more functional.

Water Features – Pools, ponds, and small waterfalls can contribute to the tranquility of your outdoor setting. You can build any of them near your patio or deck. When paired with flowers and foliage, an aptly built water feature can transform a dull exterior into a beautiful outdoor space.

Pergola and Screens – Creating an outdoor entertainment room is easier than you might think. It doesn't have to be an entire extension of your home; a pretty pergola with screens is enough to create the impression of an additional room. Consider growing vines over the top of your pergola to serve as a dramatic covering. You can also add outdoor furniture like cushions and benches to complete the look.
There are endless ways to make your outdoors a more exciting place for your parties. Consult Holloway Company for more ideas and inspirations you can try. Our service areas include Ashburn, Reston, Great Falls, Sterling, and other communities around VA. Call us today at (703) 634-4426 or complete our form for a FREE consultation.