The location will be the first consideration when planning a deck project. Additionally, your deck options largely depend on your home's configuration and your choice of outdoor space. Let Holloway™ Company help you with this list of five deck styles and the perfect location for each of them: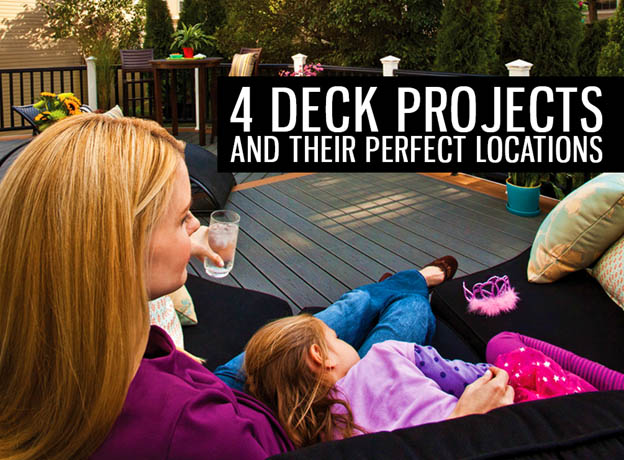 1. Platform – This type is the simplest, and in many cases, the most affordable option. Its usual location is adjacent to the home, relatively on a flat portion of land. The platform deck allows for easy access as it sits low to the ground. Take note that all deck materials for this project need treatment for direct ground exposure to prevent decay.
2. Raised or Tired – This deck option works best in a location with varied ground heights, as it can conform to the contours of the ground. You can also build this adjacent to your home. Furthermore, raised decks require additional safety features, like railings.
3. Two-Story – You can choose this decking option if you have an outdoor space with easy access to the second story. The bottom section allows for the first-floor entry, while the top part makes way to the top floor. As the prime builder of decks in Leesburg, VA, we can customize your deck to maximum outdoor lounging. We will also build it with a durable, composite material that can stand harsh elements.
4. Freestanding – This makes for a great alternative for those without a natural deck area adjacent to the home's structure. With enough space, freestanding decks can make for beautiful and functional outdoor kitchens in Great Falls, VA. They can also integrate features like gazebos.
A deck and patio in Great Falls, VA, are excellent areas to enjoy the outdoors. Depending on your home's configuration, Holloway Company can create the right deck size, shape, level, and design for you. We can also enhance your outdoor living space with curves, arches, fireplace, etc. We specialize in building decks made from composite materials. These materials do not require painting or sealing, so you can enjoy a beautiful and low-maintenance deck for a long time.
Consult a professional for expert opinion on which deck style is appropriate to your home's structure. Give us a call today at (703) 634-4426 to get started on your decking project.