The space under your elevated deck can offer tremendous possibility. You can turn the area into a usable space and increase the ways you can enjoy the outdoors. Holloway Company gives these design ideas for the spaces under your deck.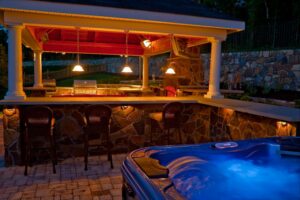 Add a Patio
A patio is a popular option for the space under your decks in Leesburg, VA. This creates a covered outdoor relaxation space that's perfect for entertainment in many types of weather. If you like resting and watching TV outdoors, or if you simply want to entertain your guests, then we can help. We supply a great selection of SunBriteTVs. These are true outdoor, all-weather LED-LCD television sets. Another great idea is an enclosed patio space under your deck. We can convert your under deck space easily.
Turn It into a Grilling Area
As the expert in outdoor kitchens in Great Falls, VA, we provide a large variety of grilling options from Twin Eagles, Delta Heat, and Primo Ceramic Grilles. With these products, you can turn your under deck space into a full blown outdoor kitchen and dining area. We also provide a wide selection of outdoor furniture from Gloster, Summer Classics, and Tuuci. Their tables and chairs are beautiful, durable, and long lasting.
Get a Hot Tub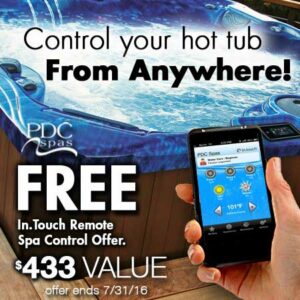 We're not just the leading company for deck and patio in Great Falls, VA; we can also provide you with wonderful hot tubs. They are an excellent addition for any home because they are relaxing and fun. Placing your hot tub under the deck will allow you to soak under any weather and will help keep the tub clean and in top condition. We provide hot tubs from PDC spas, so you know you'll receive a great quality product.
These design ideas are just some of the possible things we can do to improve the space under your deck. Holloway Company has decades of experience and has helped countless homeowners through the years embrace outdoor living. We're experts in decks, porches, patios, and landscape design. Give us a call to learn more about improving the space underneath your deck or to get a free estimate.